Teaching and Tutoring


Teaching Assistant in the

Ecology and Evolutionary Biology Department at UCI

:

Spring 2016 - Global Sustainability
Winter 2016 - Organisms to Ecosystems
Fall 2015 - Field Biology

Teaching Assistant in the

Biology Department at Oberlin College

:

2013-2015 (5 semesters) - Organismal Biology Laboratory
Fall 2012 - Genetics, Evolution, and Ecology Laboratory

Independent teaching and curriculum development:

Summer 2017, Rocky Mountain Biological Laboratory - "Making Observations" field workshop for undergraduates.
Spring 2015, Oberlin Experimental College - "Feces: A Cultural and Scientific Excursion." In this course we examined the profound ways in which human excrement impacts our environment and society, by altering climates, spreading diseases, and shaping cultural norms. This interdisciplinary course was designed to encourage students to critically analyze intersections between science, society, and culture.

Tutoring:

2016 and 2017 - Writing Tutor, NSF GRFP Proposal Writing Workshop, UC Irvine
2014-2015 - Quantitative Skills Tutor, Drop-In Center for Learning, Education, and Research in the Sciences, Oberlin College
2014- Science and Math Tutor, Guyer High School, Denton, Texas - 9 high school students
2013- Biology Tutor, Oberlin College - 3 undergraduate students
2013- Chemistry Tutor, Oberlin College - 2 undergraduate students
2012- Discrete Math Tutor, Oberlin College- 1 undergraduate student

Field Biology students visiting a dragon sculpture on a field trip near Anza-Borrego State Park.


Students conducting independent research at the Rocky Mountain Biological Laboratory.

---
Outreach

---
---
Powered by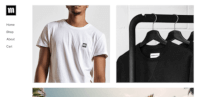 Create your own unique website with customizable templates.