Dissertation Research

How do mutualisms vary along abiotic gradients, and what are the effects on species abundances?

Mutualisms, interactions between two species that benefit them both, play a key role in determining species abundances and distributions. However, because mutualisms are highly context-dependent, their population-level effects may vary across space and time. Changes in climate may be particularly important drivers of variation in mutualisms, but few studies have assessed the mechanisms underlying such effects. To study this topic, I work with ant-aphid mutualisms, which are experimentally tractable systems in which ants protect aphids against natural enemies in exchange for sugar-rich liquids that the aphids excrete.

With my research, I have documented:
(1) multiple abiotic sources of variation in ant-aphid mutualisms,
(2) the mechanisms driving such variation, and
(3) the consequences of variation in ant-aphid mutualisms for aphid abundance.

My work has shown that aphid survival and abundance can decrease both in the shade (vs. sun) and at high (vs. low) elevations where the mutualism with ants is disrupted. By experimentally manipulating aphid multi-trophic interactions, I found that aphids were not affected directly by changes in light and elevation or indirectly affected through changes in host plant quality or the top-down control by natural enemies. Rather, changes in the strength of the mutualism with ants, due to changes in ant abundance and activity, altered aphid performance and abundance along these gradients. In summary, my research highlights that in order to predict how changes in climate will affect species abundances and distributions, it is important to assess how climate alters species interactions.


The ant Formica rufa bites my finger to protect the aphid Pterocomma bicolor feeding on quaking aspen (Populus tremuloides).

---
Annika censusing aphid colonies.


The ant Formica podzolica tending the aphid Aphis helianthi feeding on osha (Ligusticum porteri).


Do aphids benefit from associating with a greater diversity of ant mutualists?

Most mutualisms, including ant-aphid mutualisms, consist of many interacting species that differ in the benefits they provide. However, few studies have investigated whether species benefit from associating with multiple mutualist partners, limiting our ability to predict the effects of biodiversity loss on mutualisms.

My dissertation research examines the effects of three co-occurring, ecologically distinct ant species on the demography of a mutualist aphid. Using demographic models parameterized with field-collected data, I have found that each of the three ant species increases aphid colony abundance on the landscape. However, aphid colonies were frequently tended by multiple ant partners, both simultaneously and across time. Preliminary results indicate that aphids receive no benefits when they associate simultaneously with multiple ant species. Such effects may occur if ants compete with each other for access to aphids, which may interfere with the mutualist services that they would otherwise provide.

In future work I will assess whether the effects of ant diversity depend on ant species composition and competitive dynamics. I will also evaluate whether aphids receive benefits from associating with multiple ant species across time, which may occur if ants respond differently to changes in environmental conditions.

---
Additional Projects

Are ants botanists? Ant associative learning of plant volatiles

Ants are ecologically dominant members of most terrestrial ecosystems, where they play many roles at different trophic levels (e.g., as herbivores, predators, and mutualists). When foraging, ants rely on chemicals that they detect in the environment, particularly those produced by nestmates for communication. Because ants commonly forage on plants for resources, such as extrafloral nectar or honeydew, it is possible that ants also use plant-derived chemicals, such as volatile compounds, to direct their foraging efforts. However, the extent to which ants rely on plant volatiles, and whether ant responses are innate or learned, is unknown.

Currently, I am advising an undergraduate student conducting independent research to investigate whether ants exhibit associative learning of plant volatiles when foraging for plant-associated resources. In the field, we trained ants to forage from experimental baits that smelled like volatiles produced by one of two plant species, and found that when given a choice, ants subsequently forage more frequently from baits with the same odor on which they were trained. This result indicates that ants may commonly learn associations with plant volatiles produced by multiple plant species when foraging, and such learning may be widespread across ant species.


Experimental setup for ant associative learning experiment. First, we trained ants to forage from baits that smelled like one of two plant species ("training bait" at the top of the single stick shown in the center), and we subsequently tested whether ants were more likely to forage from baits with the same odor (vs. odor of another plant species) (two "choice baits" at the top of the Y-shaped stick shown on the right). We filmed ant visitation to the baits (camera attached to the brick shown on the left).

---
Powered by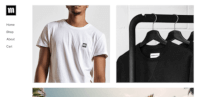 Create your own unique website with customizable templates.